The Best Strategy For Market Crashes
Oct 11, 2018 | 21:03 PM IST
Oct 11, 2018 | 21:03 PM IST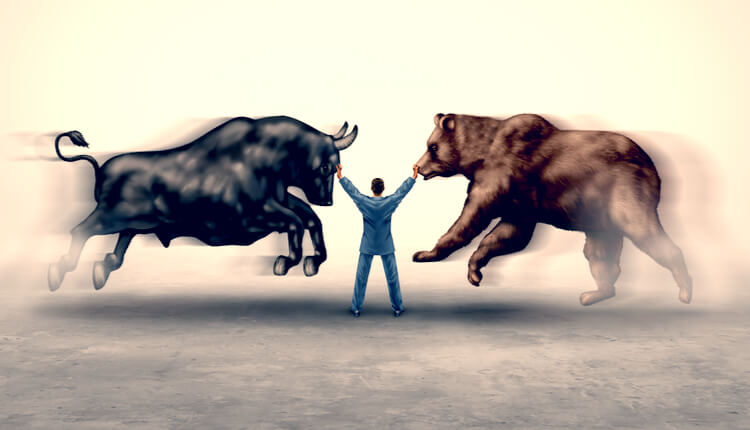 Ruthless cost control, single-minded focus on doing whats right for the long-term, sticking to what you know best (or your circle of competence) and above all a disciplined routine is what it takes to make money be it in business or in equity. Investing is as boring as watching a plant grow. If you want excitement then hire a Portfolio Management service and go to Goa.
The onset of Mutual Fund marketing campaigns and Discount Brokerage schemes of Zerodha, Angel Broking, etc, resulted in dramatically increasing the number of investors investing or trading in direct shares. Most of these retail investors are not market experts but invest on hearsay and advices from various Toms, Dicks and Harrys. Unfortunately, most of these retail investors entered the market during its bull run period and are now getting used to seeing red in their portfolio due to the market crash that started from January of this year.

1. Bigger Returns On Your Investment
Top out, dont tap out when the market bottoms out is the best strategy to outdo the market crash. View the market crash as an opportunity to buy shares of fundamentally strong companies at highly discounted valuations to guarantee yourself of a bigger return on your investment.
2. Market On Strong Support Levels
The market is at a sweet spot of recovery. The last few weeks have been dramatic as the market witnessed panic selling due to the Herd mentality of retail investors. Without analyzing any facts, panicked investors have offloaded their portfolios in the blink of an eye. However, the Panic selling has slowed down drastically as the volume of sellers has dropped significantly in the last few market sessions. On top of this, the buying volume surged with a good percentage. The percentage of delivery based volume is way higher than intraday volume, which is a sign of long-term investors hoarding up on fundamentally strong stocks for wealth creation rather than just investment.
3. The Time For Wealth Creation Is Now!
We say forget about investing, now is the time to generate profits and wealth. Looking at historical data, this is the best investment opportunity we have had since the last decade. Stocks have corrected enough and we have most of the sectors and stocks on their best valuation prices. Infusing funds right now will only lead to bigger profits in the longer run.
However, do remember that you need to be ultra-cautious before buying any stock. You might get enough of a good growing sector, but to get the best you should hire a professional as picking the best at these levels will certainly help you in growing your wealth better than expected.
4. Strong Midcap and Smallcap Support
In couple of recent sessions, midcaps and small-caps have recovered significantly. It is difficult to time the market, but when panic sellers have dried, there is no point in waiting for smart investors to jump in. Be smart and start pumping in equities before mutual funds and foreign investors start entering which would result in pushing up the prices. These are volume supported levels - the best discounted levels that we can get.
5. Improved Quarterly Earnings
Earnings season has started and the IT giants are expected to deliver much better due to the added advantage of the Rupees depreciation. Large-cap giants have a tendency to move market during earnings. This is the borderline of wait and watch for retail investors.
6. Be Among The Market Makers
Think beyond limits. Retail investors might be planning to start their investments post-Dussehra and Diwali. But the Market Makers have moved beyond planning, theyre in execution mode. While retail investors would be entering the market at higher levels, the market makers would be booking profits during Dussehra and Diwali. Dont waste this opportunity. Get the headstart on your wealth creation journey with our p360(Personalised Research Service) which offers professionally researched stock reports and other great benefits.
Call 09637171436 for exclusive personalized offers.